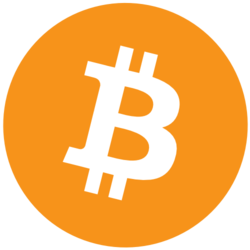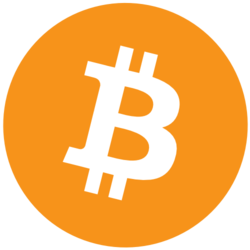 Bitcoin (BTC)
Price
What is Bitcoin?
Bitcoin is the first decentralized cryptocoin ever built on top of a blockchain. It was created by an anonymous person or group of people with the nickname Satoshi Nakamoto in 2009 as an open source project.
To understand the Bitcoin blockchain we can imagine a book, where each page number contains a signature that can validate the content of that page and its previous one. This signature is computed by an algorithm known as SHA-256 and cannot be reversed. In other words we can calculate the A-256 signature from some content, but we can't get content if we know its SHA-256 signature. Back to the example with the book: if we tear out a page from the book, we can easily understand that a page is missing. The same is with adding an inexistent page. All the pages are copied between members of the chain, and this is why the Bitcoin Blockchain is considered a distributed network.
Bitcoin is an open source project maintained by a developer team with over 580 active contributors. The code of the chain is available on Github. The main purpose of Bitcoin was decentralized but trusted, low fee money transactions between people and businesses around the world. Nowadays over 100.000 vendors accept Bitcoin for payments. And there are between 2.9 and 5.8 million unique users who actively use Bitcoin cryptocurrency wallets. The price of Bitcoin can be very volatile due to speculation and has changed in the past more than +/-20% during a single.
Bitcoin Price Chart (BTC/USD)
BTC Price Statistics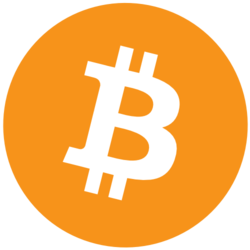 Bitcoin (BTC)
Rank: 1
Who created Bitcoin?
The creator is an unknown individual or group that goes by the name Satoshi Nakamoto with the idea of an electronic peer-to-peer cash system as it is written in a whitepaper. Until today, the true identity of Satoshi Nakamoto has not been verified though there has been speculation and rumor as to who Satoshi might be.
How does Bitcoin work?
While the general public perceives Bitcoin as some kind of physical looking coin, it is actually far from that. Under the hood, it is actually a distributed accounting ledger that is stored in a form of a chain of blocks, hence the name blockchain.
In a centralized system like the ones operated by a commercial bank, given a situation where Alice wants to transact with Bob, the bank is the only entity that holds the ledger that describes how much balance Alice and Bob has. As the bank maintains the ledger, they will do the verification as to whether Alice has enough funds to send to Bob. Finally when the transaction successfully takes place, the Bank will deduct Alice's account and credit Bob's account with the latest amount.
Bitcoin conversely works in a decentralized manner. Since there is no central figure like a bank to verify the transactions and maintain the ledger, a copy of the ledger is distributed across Bitcoin nodes. A node is a piece of software that anybody can download and run to participate in the network. With that, everybody has a copy of how much balance Alice and Bob has, and there will be no dispute of fund balance.
Now, if Alice were to transact with Bob using bitcoin. Alice will have to broadcast her transaction to the network that she intends to send $1 to Bob in equivalent amount of bitcoin. How would the system be able to determine that she has enough bitcoin to execute the transaction and also to ensure she does not double spend that same amount.
Here is where mining takes place. A Bitcoin miner will use his or her computer rigs to validate Alice's transaction to be added into the ledger. In order to stop a miner from adding any arbitrary transactions, they will need to solve a complex puzzle. Only if the miner is able to solve the puzzle (called the Proof of Work), which happens at random, then he or she is able to add the transactions into the ledger and the record is final.
Since running these computer rigs cost money due to capital expenditure for buying the rigs and the cost of electricity, miners are rewarded with new supply of bitcoins that is part of its monetary system and some amount of fees paid by the person who wishes to transact (in this case it is Alice).
This makes the Bitcoin ledger resilient against fraud in a trustless manner. While it is resilient, there are still some risks associated with the system such as the 51% attack where by miners control more than 51% of the total computation power and also there can be security risks outside of the control of the Bitcoin protocol.
How to keep your Bitcoin safe?
When transacting coins, you would typically be doing it on your personal computer. Since your personal computer is connected to the internet, it has the potential to be infected by malware or spywares which could compromise your funds.
Hardware wallets such as Trezor and Ledger are strongly encouraged in mitigating that risk. These are external devices that look like USB sticks. A hardware wallet secures your private key that holds your Bitcoin into an external device outside of your personal computer. When you intend to transact, you would connect the hardware wallet into your personal computer, and all the key signing in order to transact would be done in the hardware itself outside of your computer.
However, if you physically lose your hardware wallet without a key phrase backup, there is no other way of recovering your funds ever. As such when setting up your hardware wallet, always remember to keep a copy of the key phrase and put it somewhere safe from fire or flood.